Final Score: Eagles 42 - 7 Woodley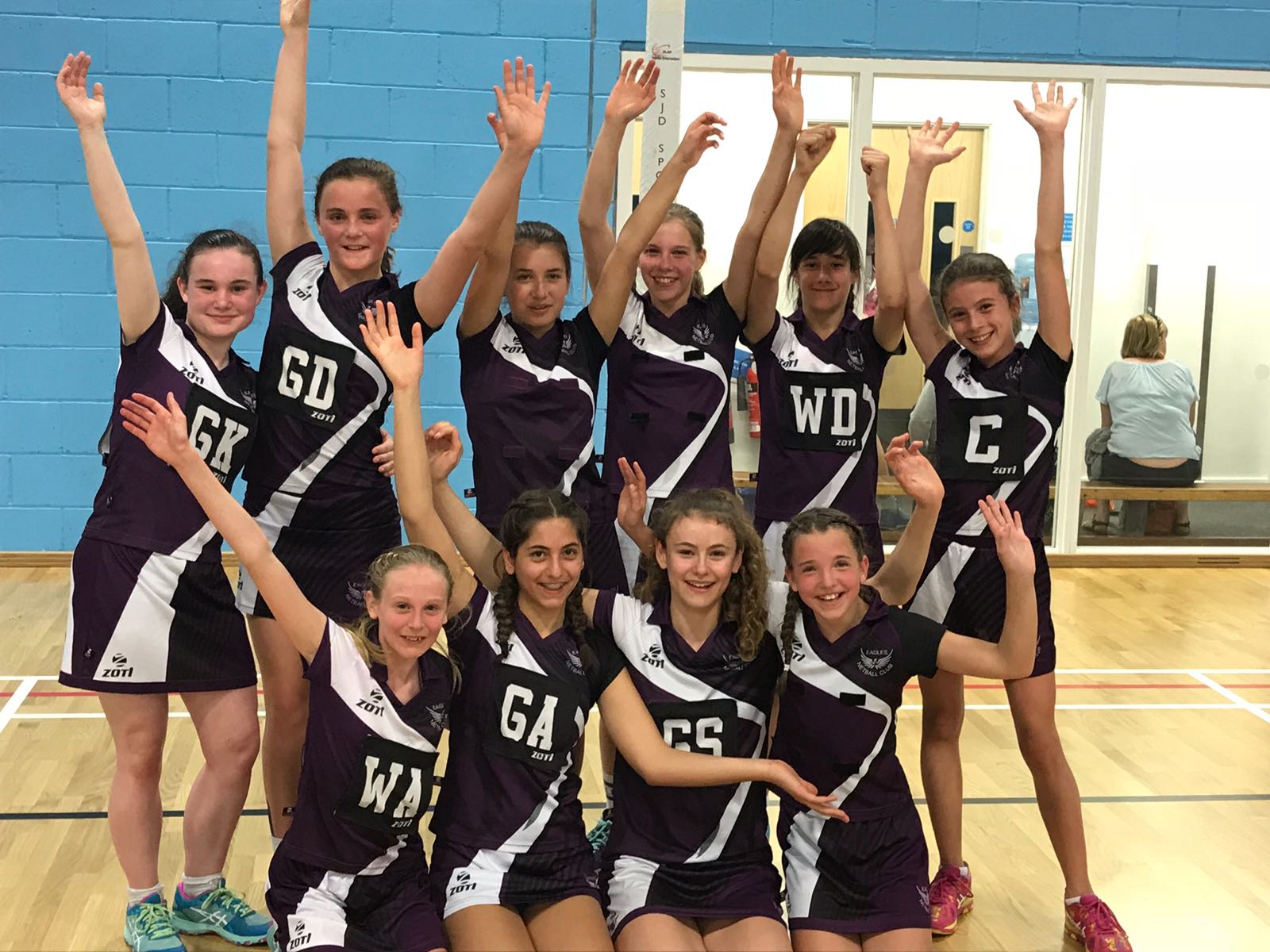 This was the final fixture for the u12s season in the Berkshire League, which was a title decider with Eagles needing to win to take the crown from Royals.

Eagles knew what they had to do and started strongly, having the majority of the possession in the 1st quarter. There were some nervous passes and shooting by Eagles to start with but the defence were strong and denied Woodley any shooting opportunities ending the first quarter 11-0 up.

The second quarter started a little erratically in the Eagles attack with a number of poor passes into the circle, giving possession and scoring opportunities to Woodley .

The feeding improved as the quarter progressed, as did the oppositions and at half time the score was 20-3.Eagles made a number of half-time changes and the coaching points concerning the attack were quickly implemented.

Possession remained in Eagles favour with a number of turnovers throughout the court, and despite a dip in the shooting stats, Eagles secured every rebound and converted the opportunities to a 3 quarter score of 31-5.

Further changes were made to experiment with different combinations but this did not disrupt the flow of the game for Eagles. Credit to Woodley who despite the score, continued to defend to the final whistle and played with spirit and sportsmanship.

Dane in GD was voted player of the match.